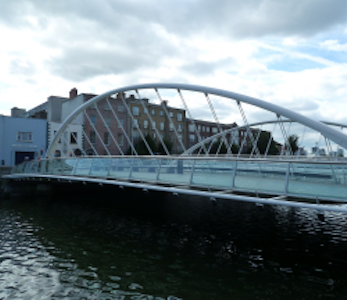 The M.A. in Geography curriculum balances breadth with depth.
In general, the M.A. programs in Geography meet the academic needs of individuals seeking careers in environmental management and policy, urban and regional planning, Geographic Information Science (GIS/remote sensing) or as academics at the community college level, as well as students who wish to pursue doctoral studies elsewhere.  
Entering students without previous work in geography are required to take prerequisite courses in physical and human geography, as well as geographic techniques, plus two upper-division courses selected on advisement. 
All geography Masters' students must complete a foundation seminar in the scope and method of geography, as well as seminars in both physical and human geography (with necessary prerequisites.)  Additional seminars and upper-division coursework offer an opportunity for specialization.
Three-Minute Thesis Video: M.A. in Geography