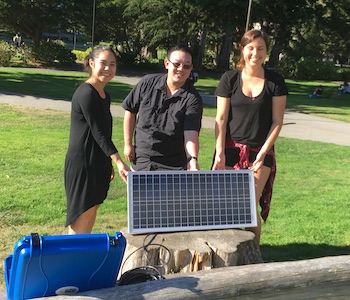 Image Source: Dr. Ernita Joaquin
The Bachelor of Arts in Environmental Studies program provides students with the interdisciplinary knowledge and skills they need to understand contemporary environmental problems and solutions and to take action to address environmental injustices.
Environmental Studies emphasizes interdisciplinary approaches to understanding relationships between humans and the physical world and centers social justice. Students learn what individuals and organizations are doing and can do to protect the environment for themselves, future generations and other living beings and ecosystems. Students participate in an internship and take a senior seminar, gaining experience in community engagement and preparing for future environmental careers. 
Students pursuing the B.A. in Environmental Studies deepen their knowledge by choosing one of these pathways: Environmental Sustainability & Social Justice, Humanities & the Environment or the Urban Environment. 
Information About the Internship Requirement