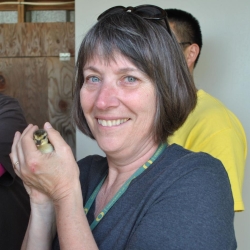 Nancy Wilkinson
Professor
Water resources, perception, environmental history
Phone: (415) 338-1439
Email: nancyw@sfsu.edu
Location: HSS 267
Office Hours:
Mon:
11:00 a.m. - 12:30 p.m., 5:00 p.m. - 6:00 p.m.
Wed:
11:00 a.m. - 12:30 p.m.
Ph.D. University of Oregon, 1983
Biography
Nancy Wilkinson explores the range and variety of stakeholder perspectives on California environmental issues, especially relating to water projects, watershed restoration, and agricultural preservation. She is also particularly interested in women's influences on California's environmental history.